I've worked remotely for over seven years, and to jump right in: it has its ups, downs, and dirty little secrets.
With the coronavirus pandemic in full swing, many companies are asking their employees to work remotely.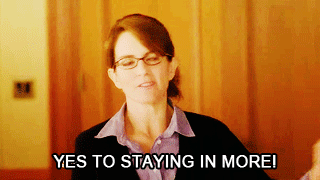 You'll hear the stories from remote workers about never having to leave the house for a meeting, waking up whenever, and being your own boss, but who's talking about the dark side of remote working?
I am, and I'm spilling the beans with five dirty remote working secrets you'll want to avoid.
1. You Won't Always Want To Shower
Why bother right? I've gone a couple days without getting close to a shower and yes, it's as gross as it sounds. But as a remote worker, sometimes you're just like, "Who cares? I'm not hurting anyone, and *sniffs*, I smell fine."
You don't. You stink, and you need to clean your act up. I sure had to.
Avoid being downright dirty, by getting clean.
While it feels good to get out from under the heavy foot of what's socially acceptable sometimes, don't think of showering as giving "the man" the finger. Think of it as a way to put your best foot forward, even when no one else is watching. Think of it as being clean and not a dirty pile of skin and smelly clothes. Think of it as basic hygiene that you shouldn't give up just cause you gave up the commute.
2. You'll Forget To Eat/You'll Eat Too Much
Most work environments are structured. There's a lunch break and in some instances, other break periods (self-imposed or otherwise) you can take throughout the day.
When you work at home, especially if you're alone all day, this structure shifts. I've had days where I've forgotten to eat all day cause I'm so caught up with a project. Other days I've used food as a stalling tactic – "Article to write but oh look, is that a cookie?" *runs off . . . *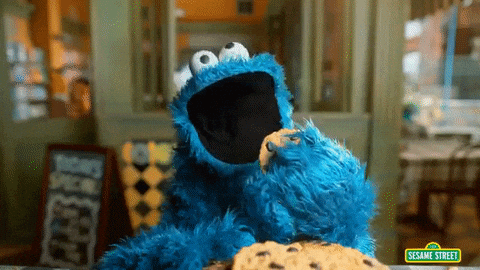 Having adequate food and water is a must no matter what kind of work you do. It helps us do that work better. However, if you go too far to the left or right, it'll cause nothing but issues for your output.
Avoid not eating, or eating too much by meal planning.
Doesn't have to be elaborate, just think of what you'd want to have for main meals and snacks. Look at it this way, if you weren't working remotely, you'd either pack lunches or choose meals. It's the same thing, just the fridge (or takeout) are your sustenance sources instead.
(The Kitchn has a detailed breakdown on meal planning.)
3. You'll Have Meetings In Your Underwear
Panties on the bottom and a jacket on top, yup, I've done this numerous times. Doesn't mean I should have. Before I worked remotely I had a job where it was basically suits all day, everyday. I always felt constricted and took advantage of not having to wear them by going a step further.
Imagine you're on a Skype call though, and a situation pops up where you have to get up suddenly or shift positions. The jig is up and it's all on camera too.
Avoid getting caught with your pants down by putting pants on.
Okay, doesn't have to be pants, but you get the gist. One way to help you with this is to choose an outfit the night before – jeans and a nice blouse for women for example, is perfect. Or, consider a Steve Jobs move and have one outfit for your working days, so there's no need to stress.
4. You'll Surf the Internet/Game/Watch TV Instead of Working
Oh boy, this is one of those little secrets lots of remote workers like to keep hidden. That's cause it can be a bit embarrassing. In my experience, people who don't work remotely, often don't quite get it. So, they imagine you're at home feet up, watching TV all day. The sad thing is, sometimes they're right . . . but no one wants to admit that shhhhh!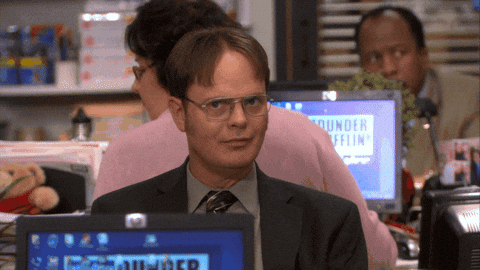 I've been guilty of this numerous times. I've even lied about progress to those closest to me cause in my head, they'd judge me for my lack thereof. That is, until I realised something important . . .
Avoid this dirty secret's trap by realising it's okay.
Alright hold on, I'm not telling you to binge watch Supernatural every day for a month. What I mean is, you need downtime too. Unlike a 9 – 5 where you go in, do your hours and leave, remote working can see that 8-hour easily doubled, depending on a project. We forget to eat (as mentioned above), we work when we should get some sleep, and then we get up and do it all over again.
Give yourself a break, by having breaks. Don't become a couch potato, but allot time each day (or at the weekend for example), when you can just relax and unwind.
5. You'll Become A House Mouse/Escape Artist
The title may sound amusing, but is a real thing. I'm a little bit of both these things. The house mouse in me is fine not seeing other people or being social for days. While the escape artist is screaming, "Let me out!" when I see a dog having more fun on his walk that I might be at the PC.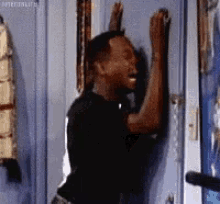 Wherever you fall on the scale, it's important to know how to react to the feelings you have. A remote worker who prefers being inside, may end up feeling grudgeful when they have to leave their comfort zone. Whereas the escape artist's beef, comes with feeling locked up, tied to a chair, and with only hours of work ahead.
Avoid the negative feelings that can surround both these remote worker types by doing a mental check.
This is especially good if you're a first time remote worker (because of COVID-19) for example. See how you feel after a week of remote working and you'll know what type you are.
Be clear about what you want and stick to it where possible. Yes, you may want to stay inside forevermore, but loves, you need sunlight, fresh air, a bit of social interaction, the works! And escape artists – you have work to do. Don't let every social event knocking on your door make you detest the very work that's letting you pay the cover.
---
Okay remote workers new and experienced, those are five dirty secrets about you all (and you know they're more). Try avoidance tactics and keep on keeping on :).
---
Are you guilty of the dirty 5?
Comment below :).